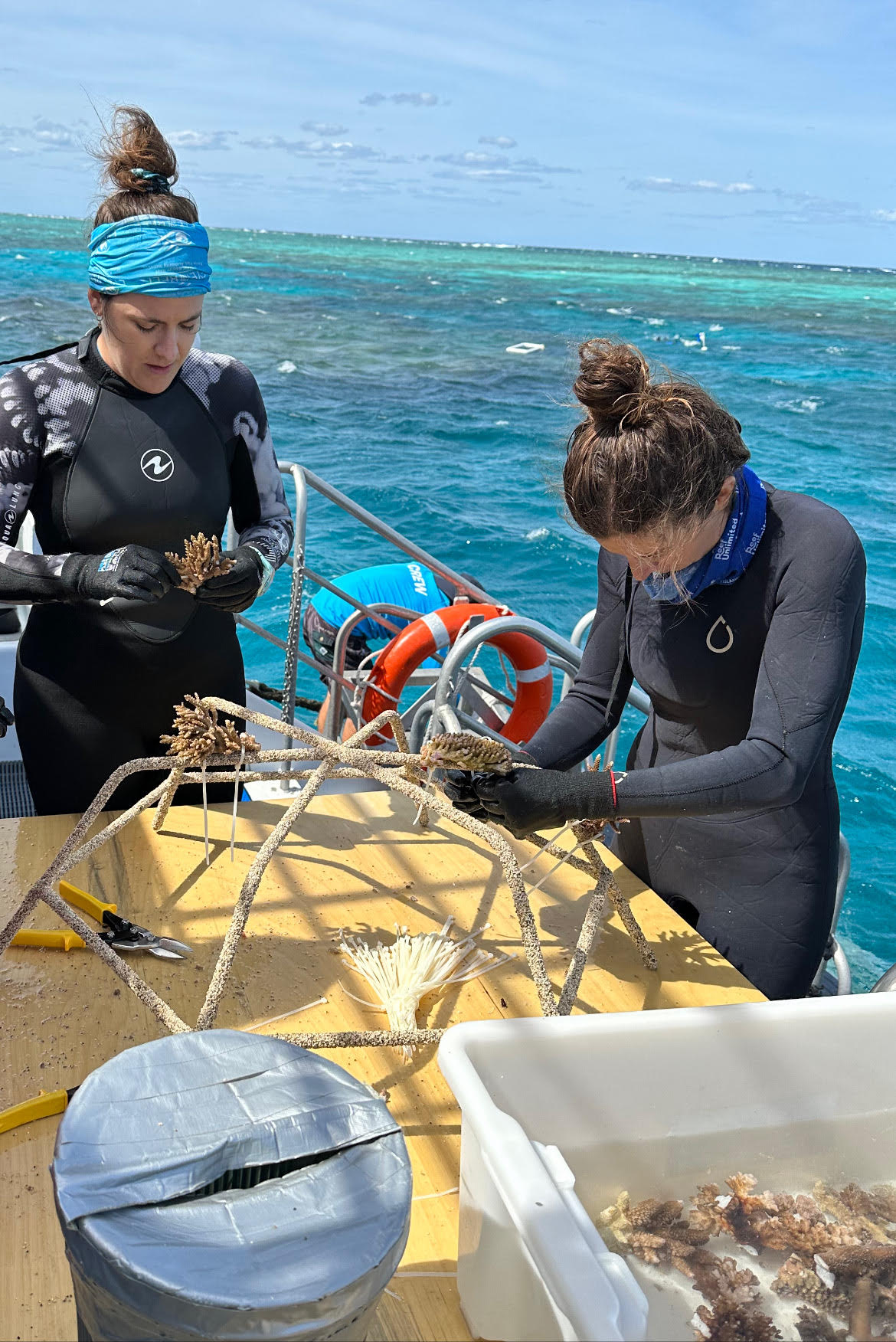 The best classroom in the world
At GBR Biology, we're proud to host interns from all over the world offering them a variety of unique hands-on learning opportunities. The role of these interns will vary across our different products but range from running guided snorkel tours to delivering laboratory presentations and even helping with and learning all about our CoTS and site stewardship programmes.
Recently we hosted Tia (pictured) from Southern Cross University a couple of days a week over the past 6 months.  Tia has been able to expand her understanding of the biology and behaviours of many marine species and is able to now speak confidently about the Great Barrier Reef and its threats and disturbances having run CoTS and laboratory presentations on Reef Magic's Pontoon to kids and families. Tia's biggest highlight of her internship was getting to be a part of reef star surveys from the pre-build stage through to the final in water build. At GBR Biology we're proud to have a large team of marine biologists with a wealth of knowledge from different backgrounds. We encourage students to take full advantage of grasping every opportunity made available. We wish Tia the best of luck in her new role at the Sydney Institute of Marine Science.
.
International interns welcome!
One of our biggest goals and passions here at GBR biology is educating budding and future marine biologists about the various ecosystems that make up our beautiful World Heritage Great Barrier Reef and all the ways we are helping to conserve and protect it.
Another intern that we were lucky enough to host was Charles, joining us from Université d'Artois in France over the past 3 months. Charles' biggest highlight was working alongside our team of Marine Biologists on our site stewardship CoTS programme, he was able to find and collect an adult CoTS on his first dive on the GBR. He advises future students not to be scared to try new things, jump in, and experience every new opportunity presented to them. Charles worked closely with several of our marine biologists and was able to expand and gain a greater knowledge in marine biology which he will use towards completing his masters. Good luck Charles!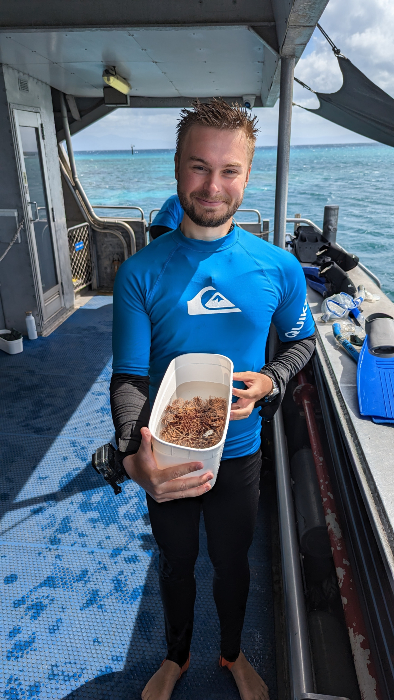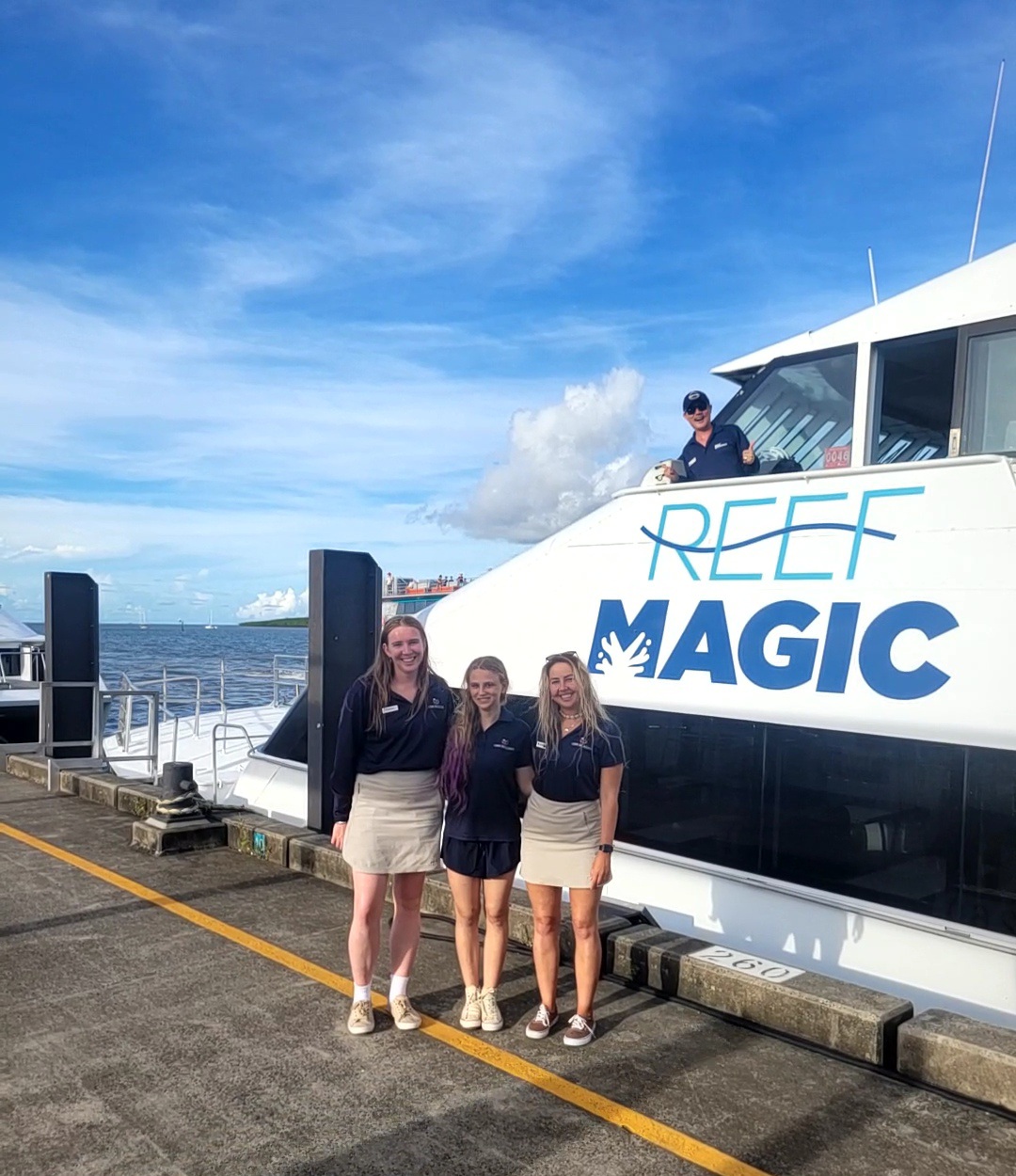 School based work experience
As well as internships, we also offer the opportunity for students to conduct school-based work experience here at GBR Biology, developing skills and an understanding of working as a Marine Biologist on the Great Barrier Reef.
Keala is one of our local year 12 students who has recently finished work experience with us at Fitzroy Island Adventures, Big Cat Green Island and Reef Magic. She spent time with our Marine Biologists learning all about the reef, our research work and science interpretation. Keala's favourite part of the week was completing an Eye on the Reef Tourism Weekly survey on Moore Reef, learning about reef health indicators and some of the iconic and indicator species that call the GBR home.
Internship Review
Kelsey Miller, a junior biology major and Donaghey Scholar from Hardy, worked as an intern for GBR Biology from May 29 to July 20. Living in Cairns, Australia, she learned much while shadowing a team of marine biologists, promoting ecotourism, and working on coral reef natural resilience projects.
"I've always wanted to go to Australia, so I thought it would be really cool to work there," Miller said. "Australia is beautiful, and it is full of different ecosystems and things that biologists love."