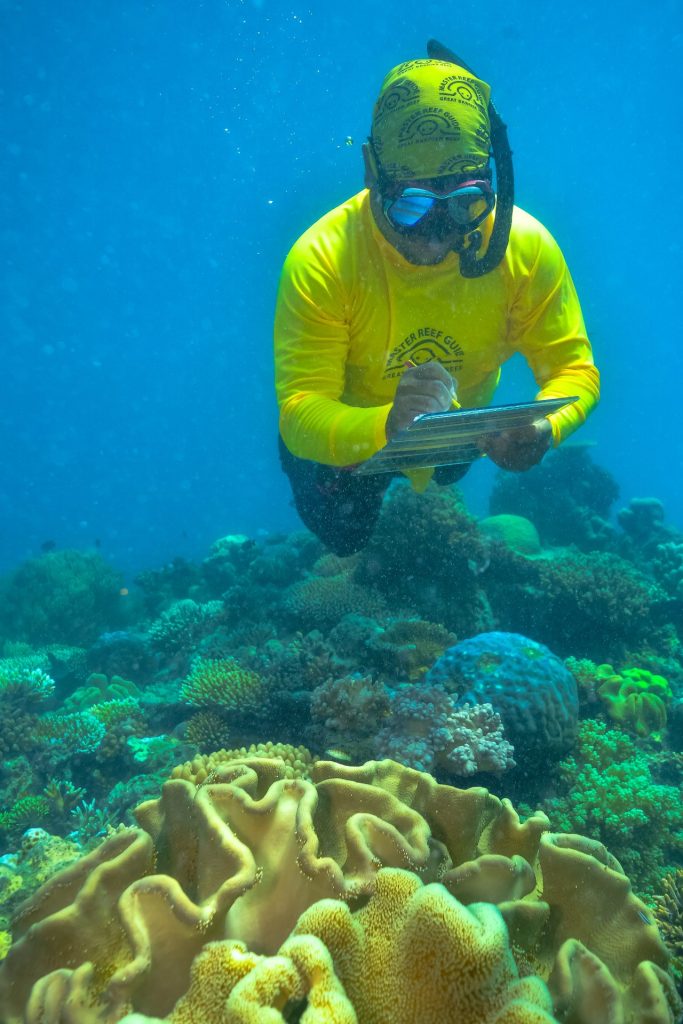 Reef Check
Reef Check originated in 1996 as a volunteer, community-based monitoring program designed to measure the health of coral reefs on a global scale. The goal of the programme was to empower community members to collect data that can demonstrate ecologically significant changes in reef health due to human activities.
Globally, Reef Check is the most widely used community coral reef monitoring programme. The Australian teams are part of a worldwide network of thousands of trained volunteers who monitor and report on reef health in more than 90 countries using the Standardised Reef Check scientific survey method. This method measures reef composition, abundance of indicator fish and invertebrate categories and reef health impacts.
The Experience Co. reef tourism companies Calypso Charters and Reef Magic Cruises have been recognised by Reef Check Australia as industry champions in helping to make it possible for survey teams to access sites by providing extensive in-kind support and a platform for sharing survey findings.